Arenas of the Western Hockey League - East Division
---
Westoba Place
Brandon, Manitoba
Home of the Brandon Wheat Kings
Built 1973
The Wheat Kings have been one of the cornerstone franchises of the WHL since the league's inception, and since the early 1970's they've called the Keystone Centre home. The arena sits in the south end of town on the grounds of the Manitoba Exposition Grounds, and it's as flat and windswept of a setting as the prairies themselves. Inside the bowl is U-shaped, and it feels larger than it is in spite of the low ceiling. The rink is surrounded by parking lots and was definitely worth the two hours and change drive from Winnipeg for no other reason other than to see it.
---
Brandt Centre
Regina, Saskatchewan
Home of the Regina Pats
Built 1977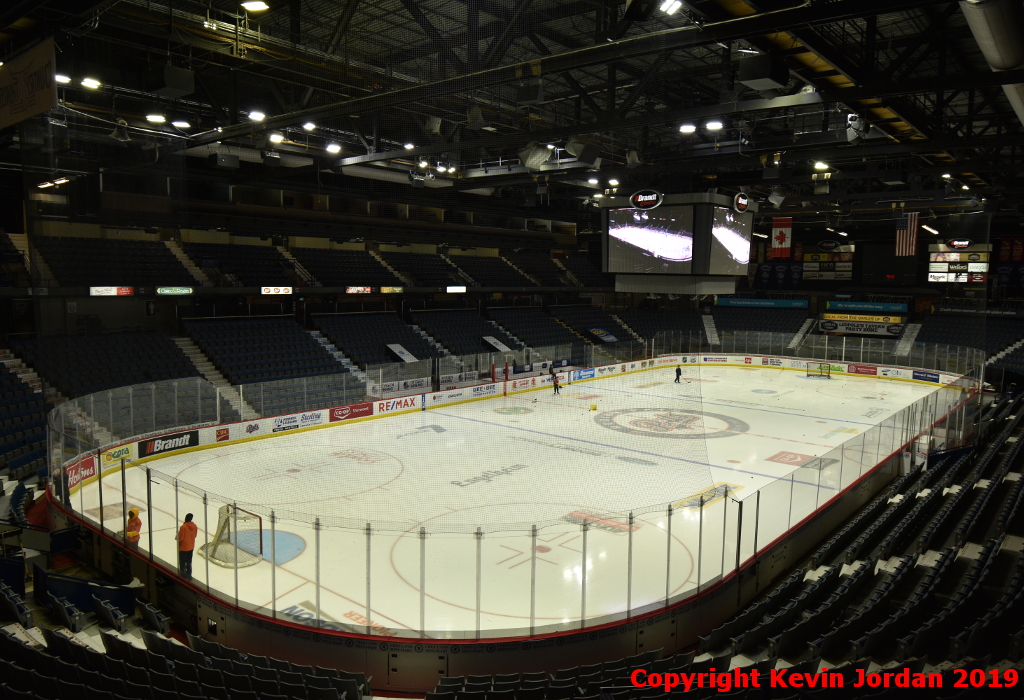 Regina's Agridome (now known as the Brandt Centre) was built back in the days when fake stucco and radioactive orange siding was the height of fashion. From the outside it isn't much - an orange blob surrounded by parking lots on the city's exhibition grounds, near to the Roughriders' stadium. But inside is a different story. From a brief wander around, the Agridome looks fabulous - well-maintained, intimate, comfortable. The building's closest living relative is probably Saint John, NB - a U-shaped upper deck overlooking the bottom oval with a single open concourse separating them. I'd very much like to get to a game there having seen the building briefly in 2019.
---
Sasktel Centre
Saskatoon, Saskatchewan
Home of the Saskatoon Blades
Built 1988
The former Saskatchewan Place opened in the late 1980's and is the largest arena in Canada relative to the size of the market it serves, with a whopping 15,000+ seats serving a city of 246,000. It was built in the extreme north of Saskatoon, surrounded by parking, with its closest neighbours being Saskatoon's airport and an industrial park. Sasktel Centre is very reminiscent of former NHL arenas built from the 1960's through the 1980's, like Nassau Coliseum or Copps Coliseum, with two decks of seating sharing a concourse. It's hard to imagine a Blades game with a 4,500 crowd being a particularly interesting experience with so many empty seats, but SaskPlace is still a cool arena, and I'll forever be thankful to the random arena employee who let us into a locked building to wander around and take pictures with my SLR camera.
---